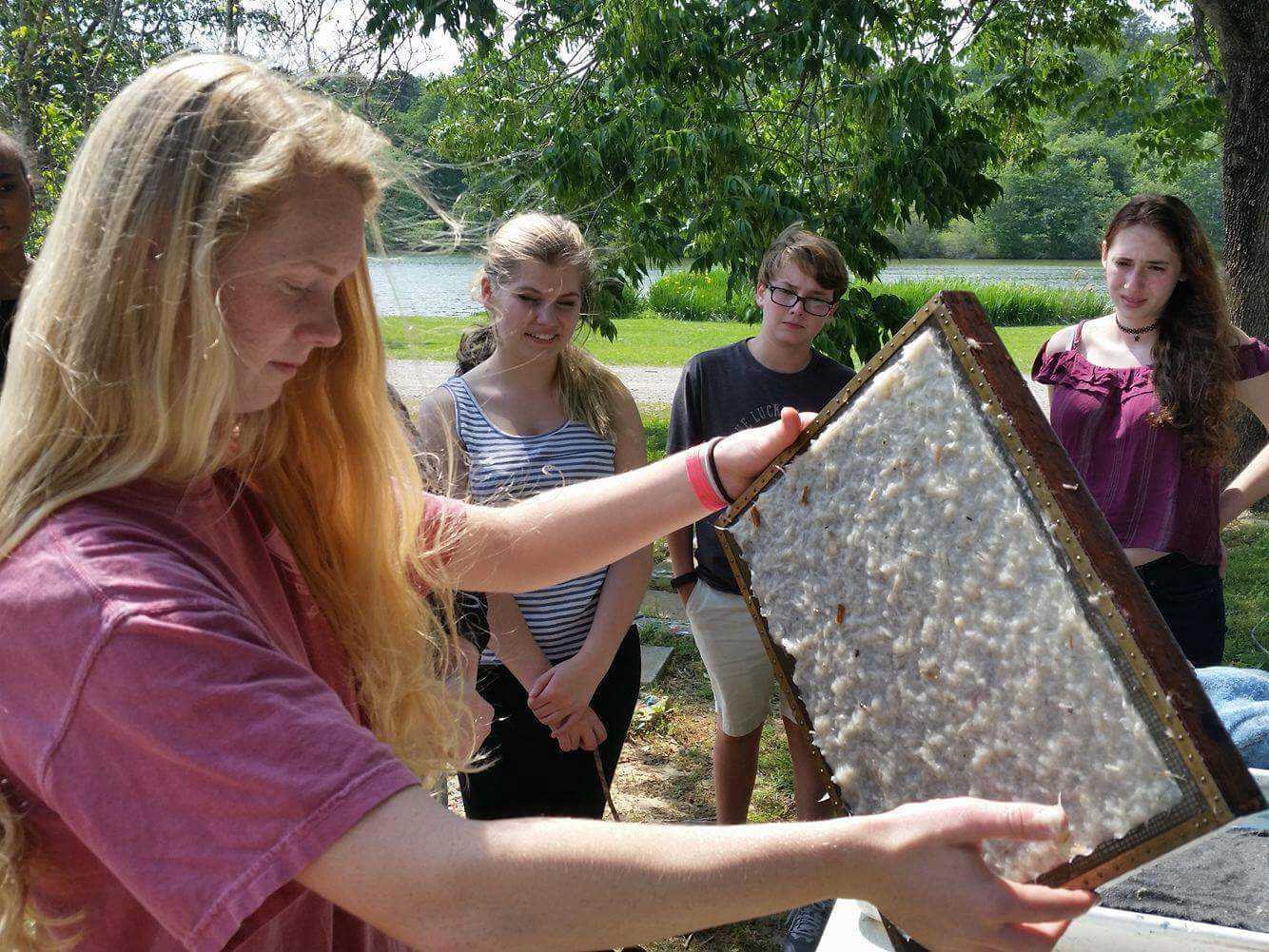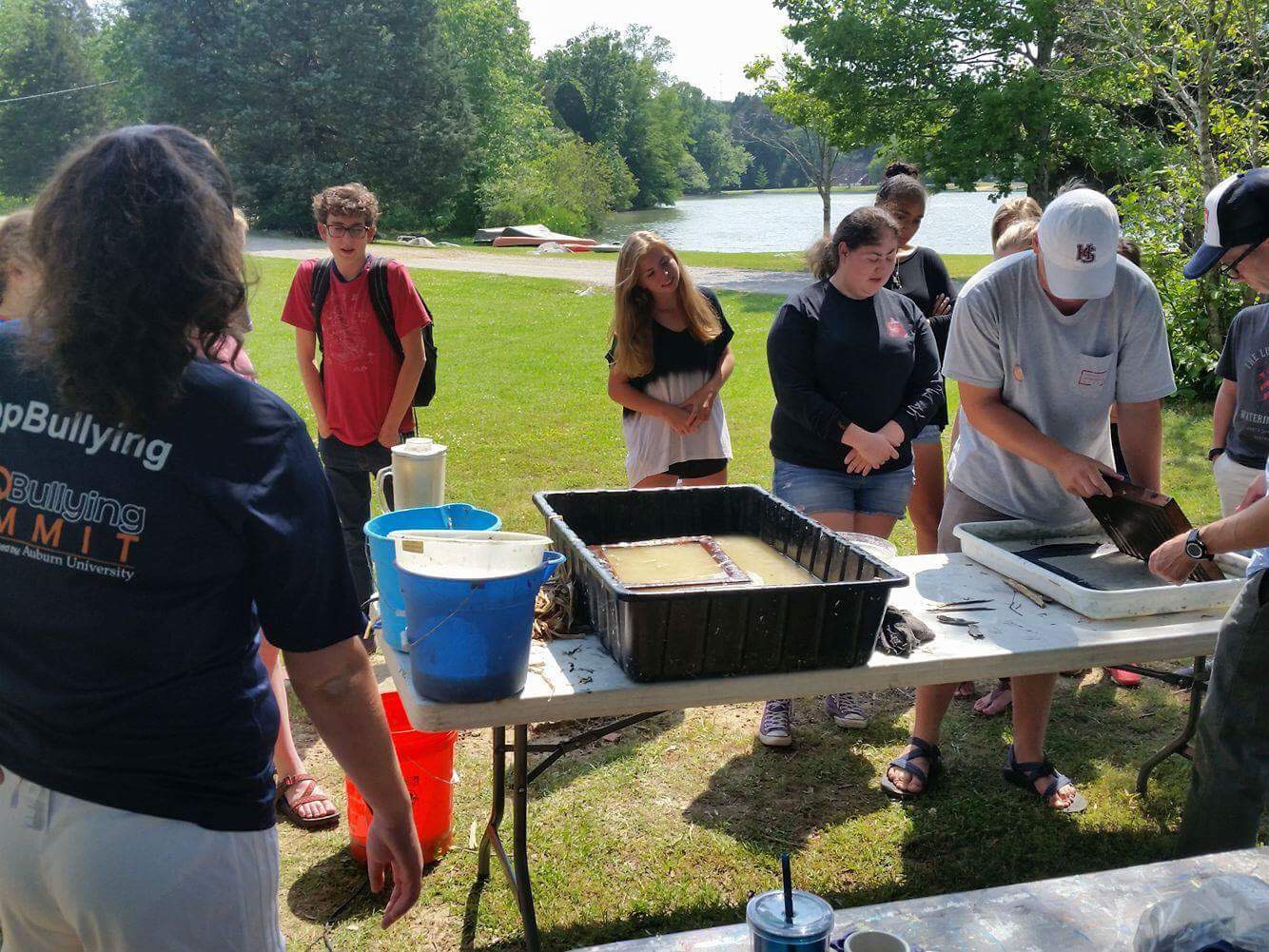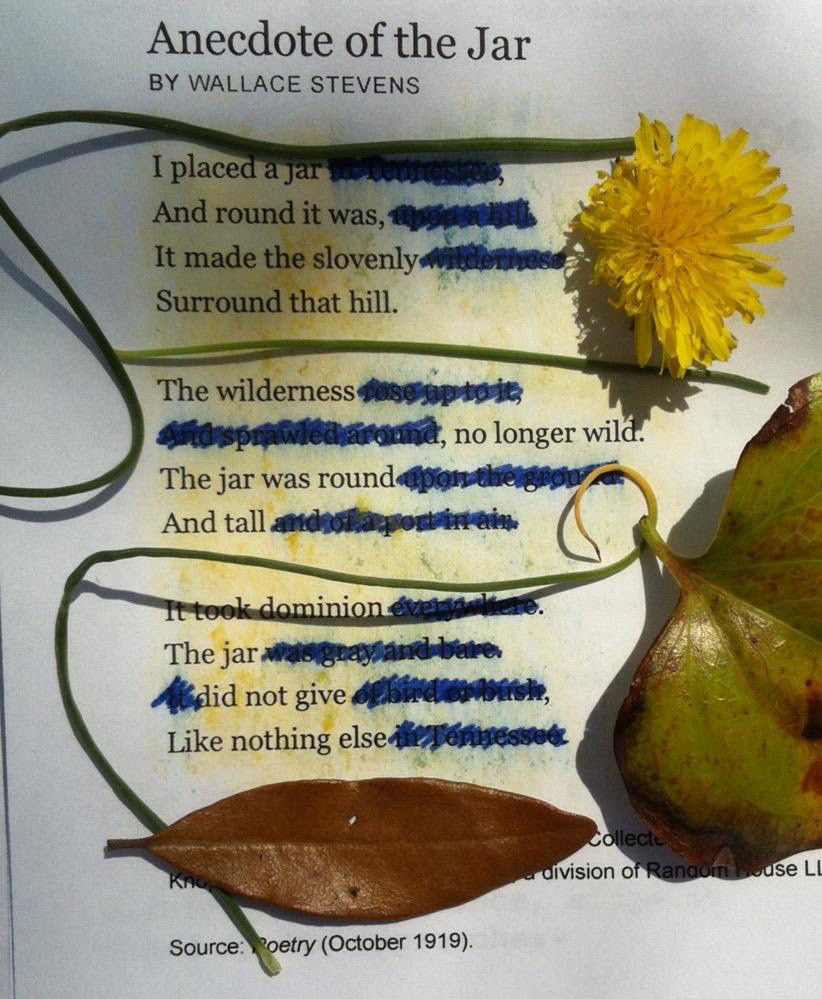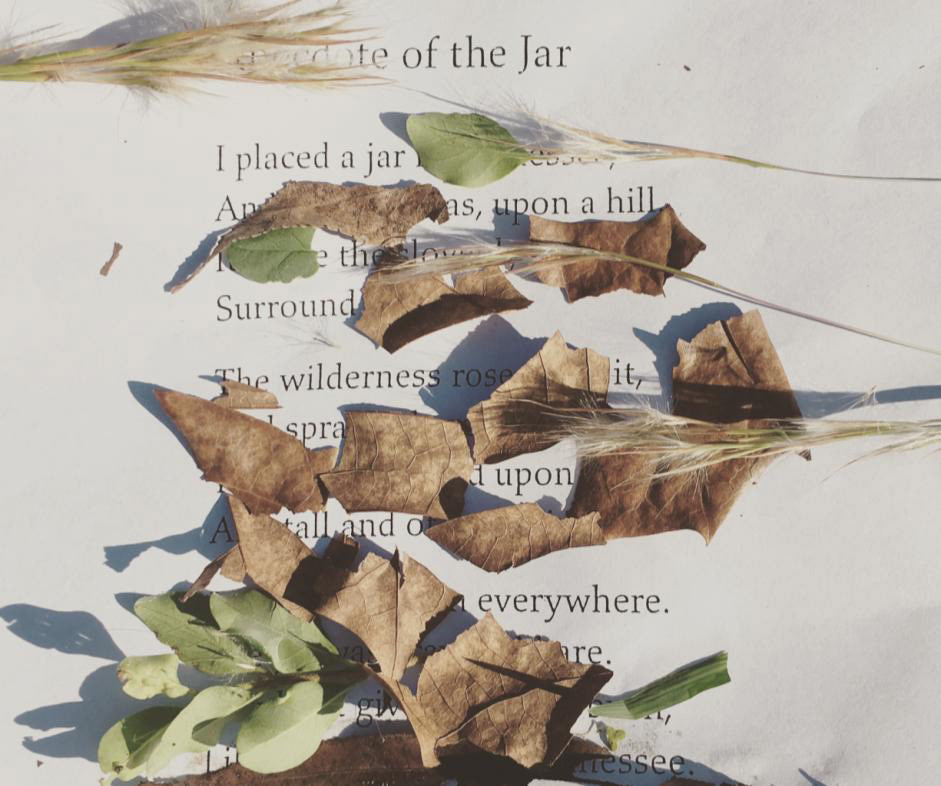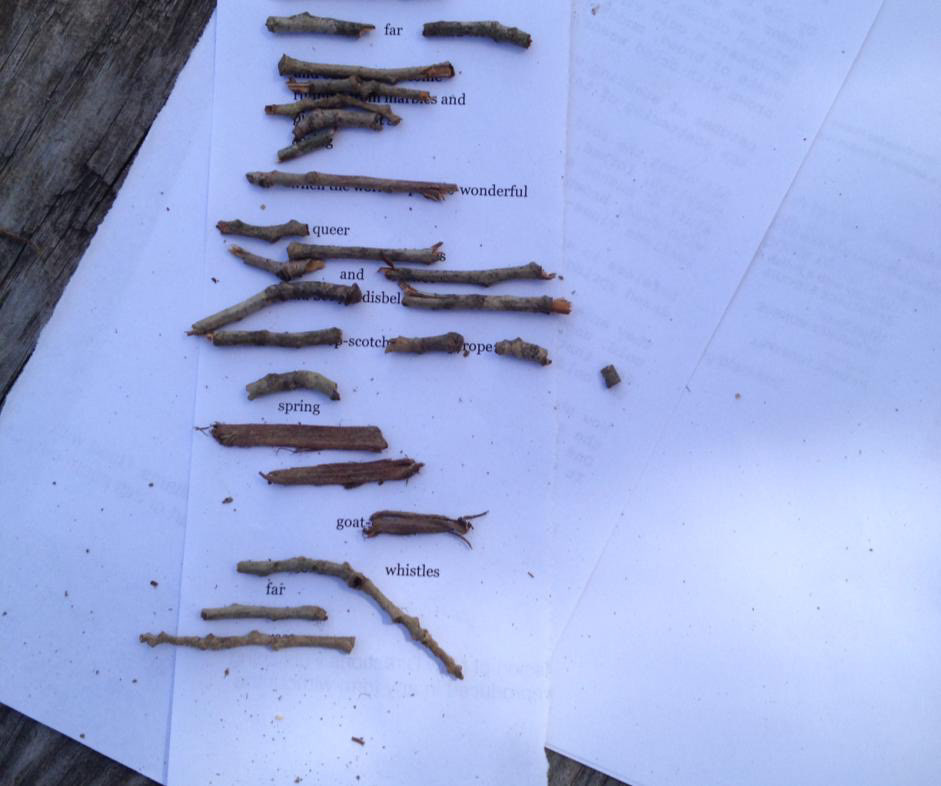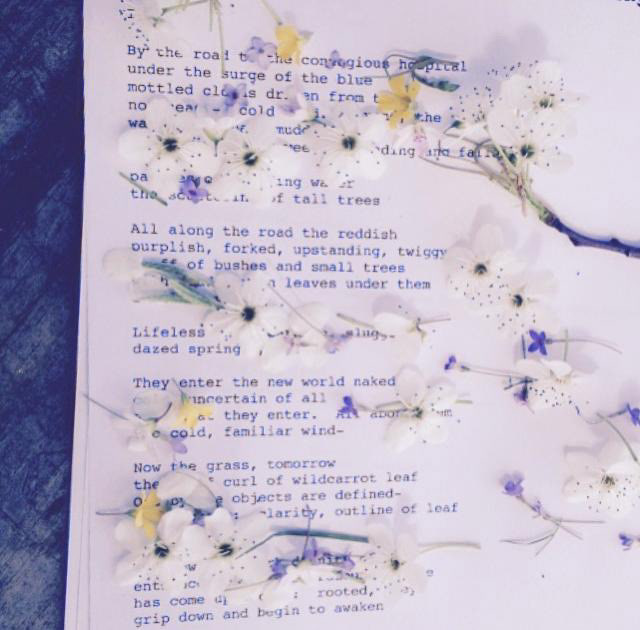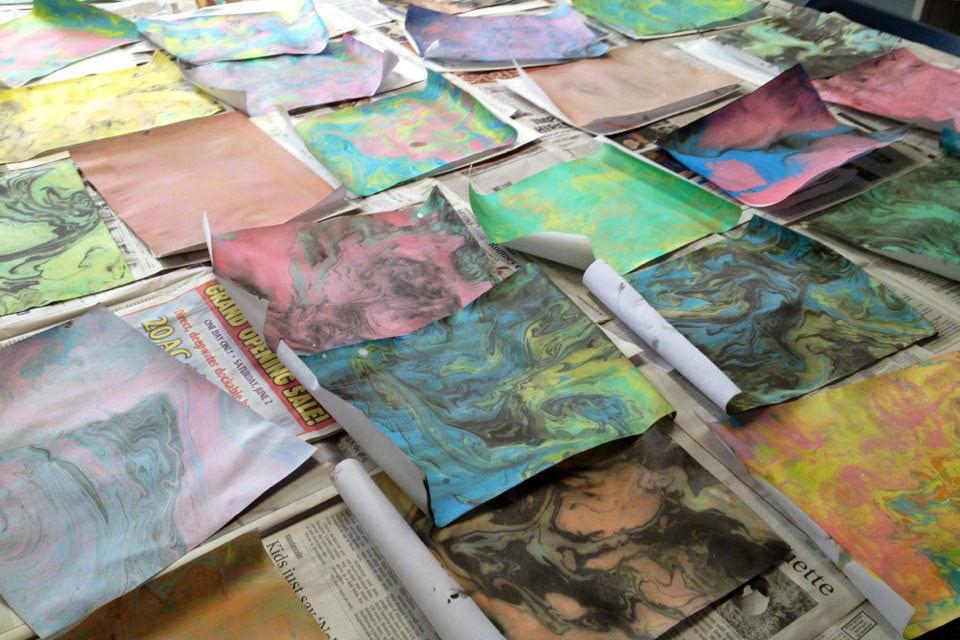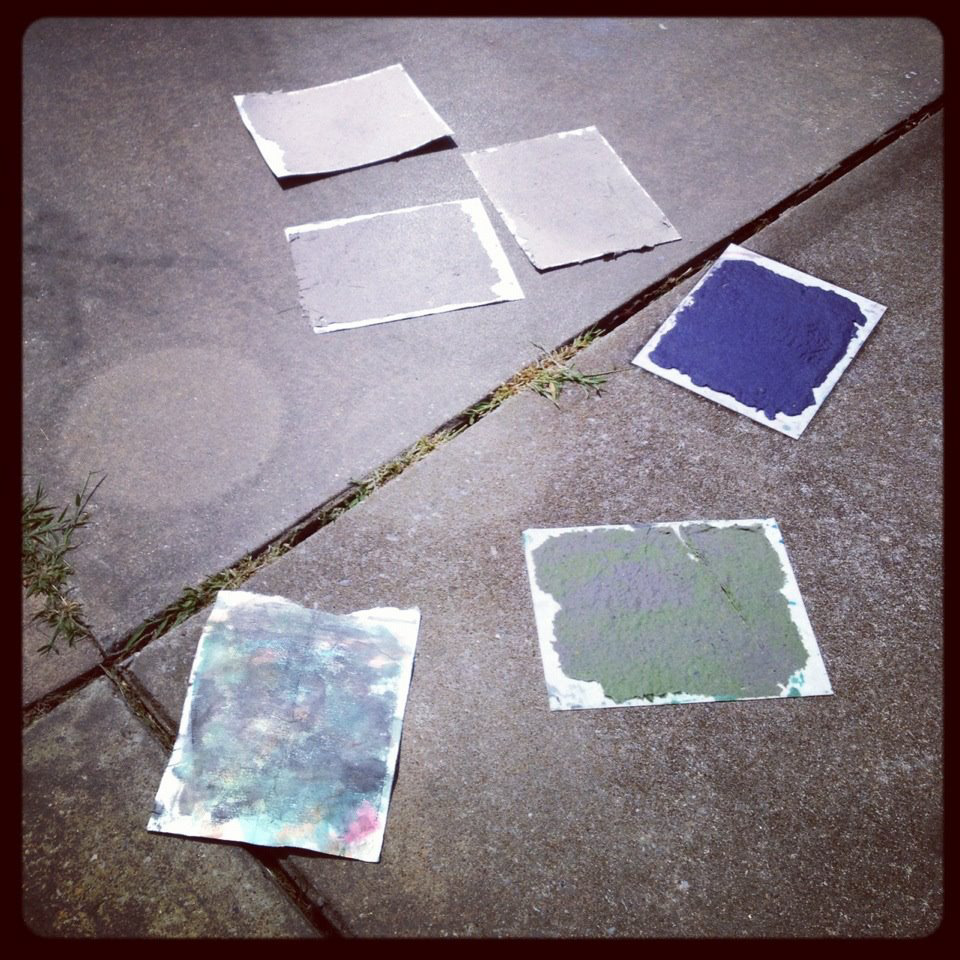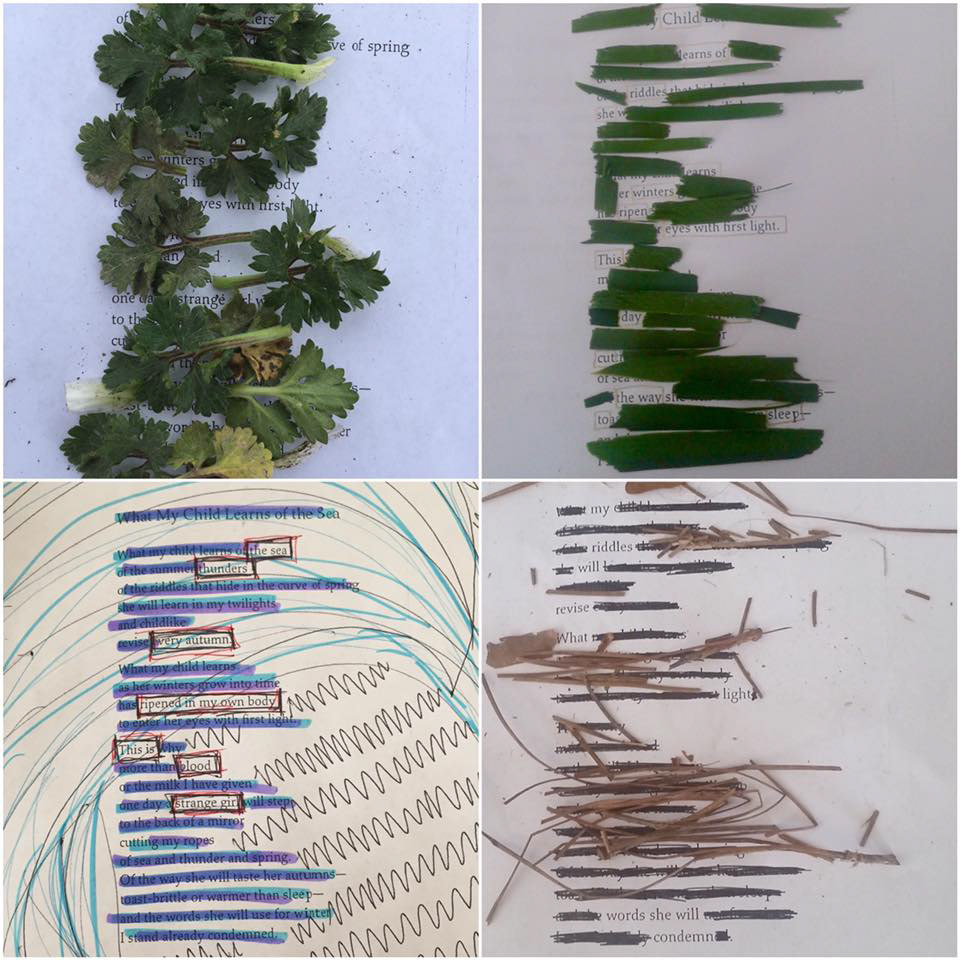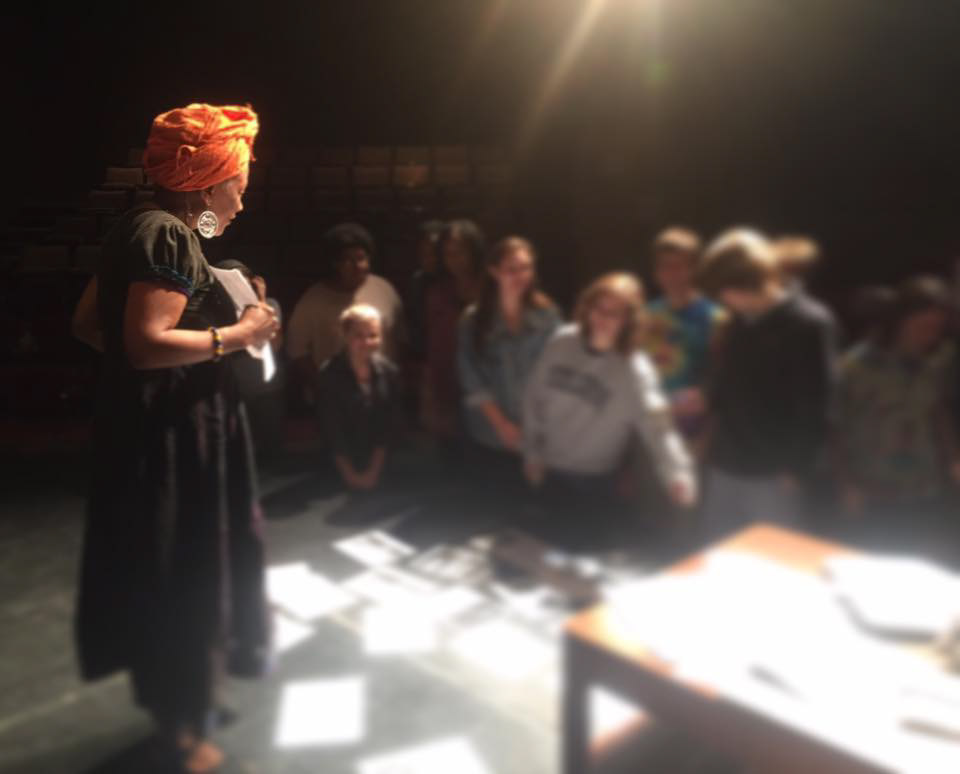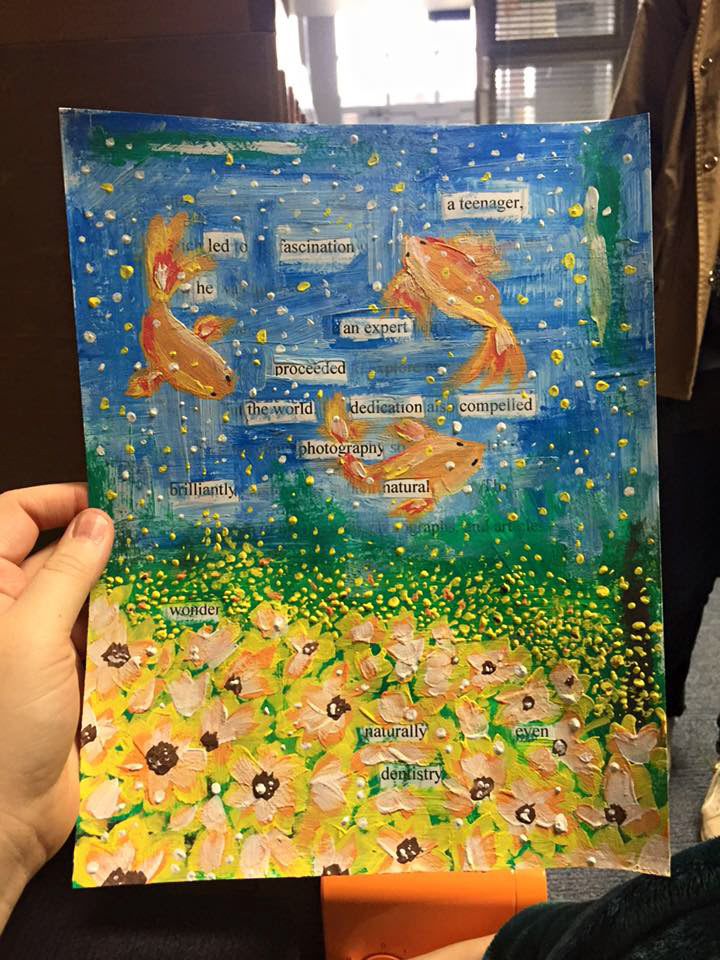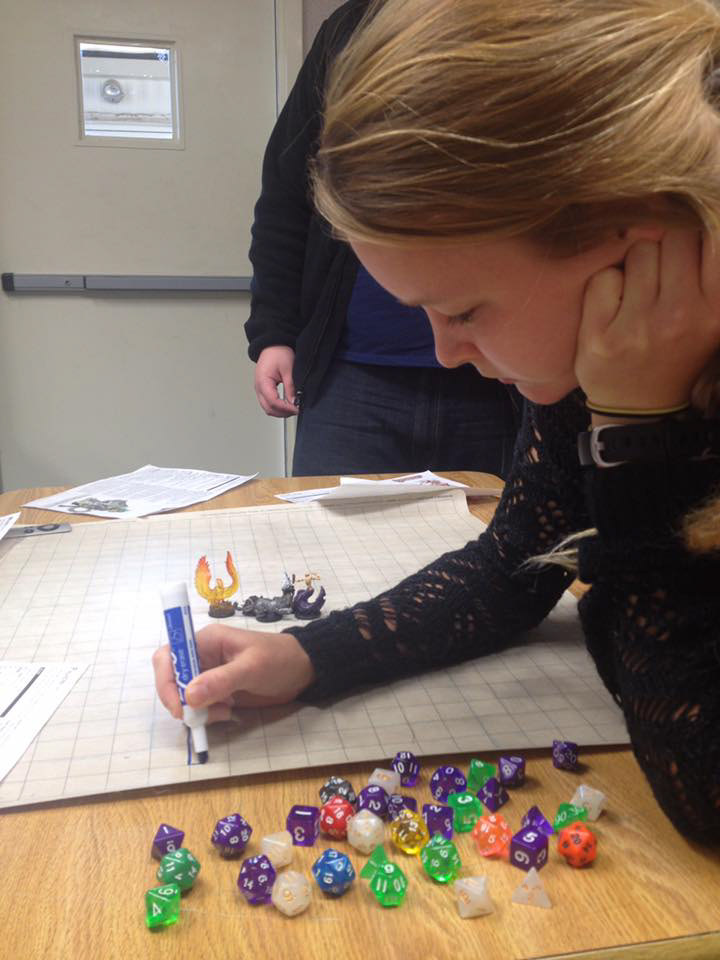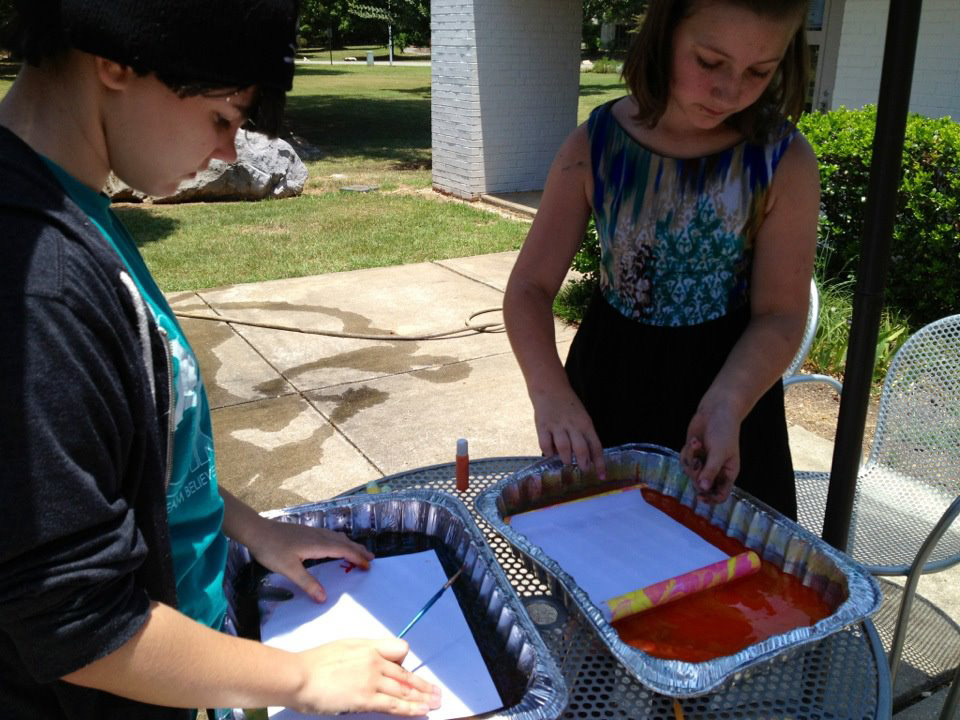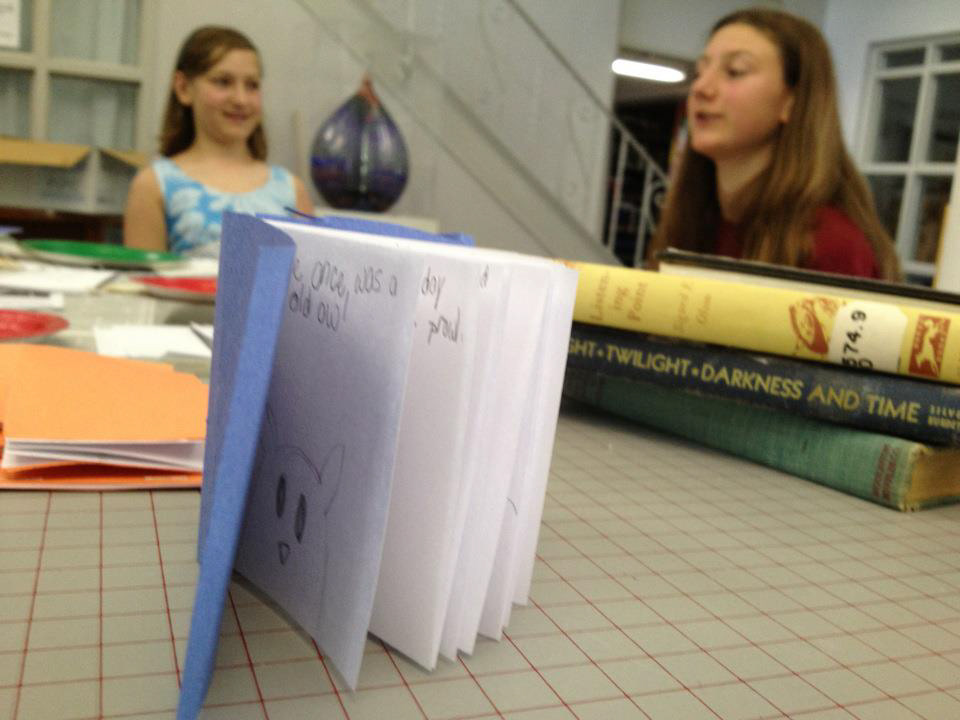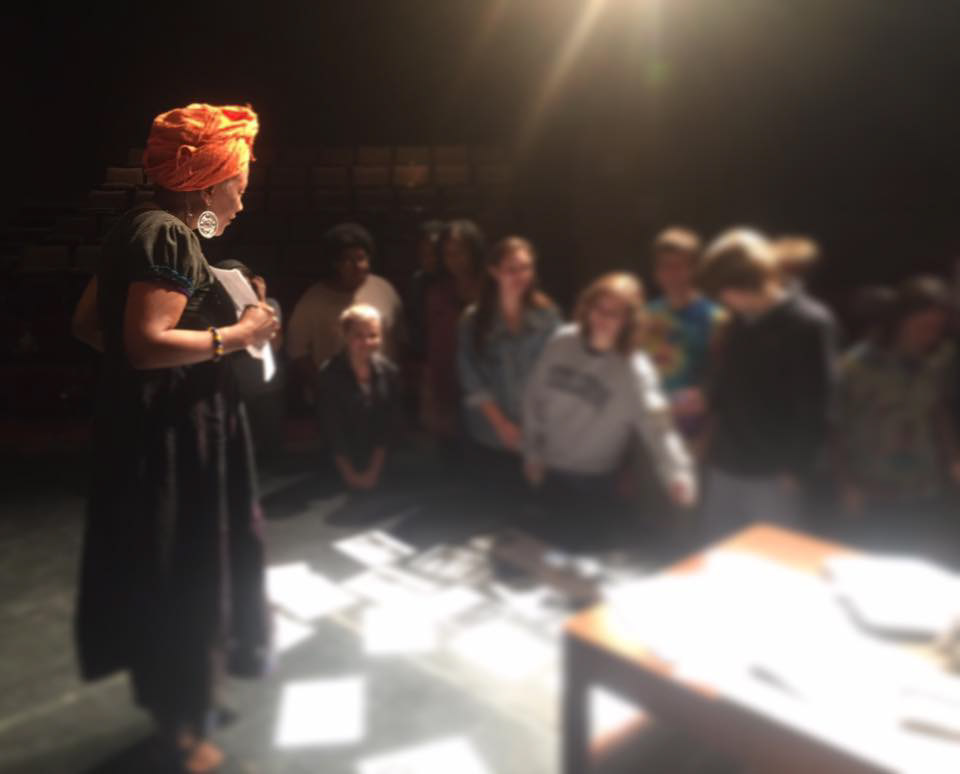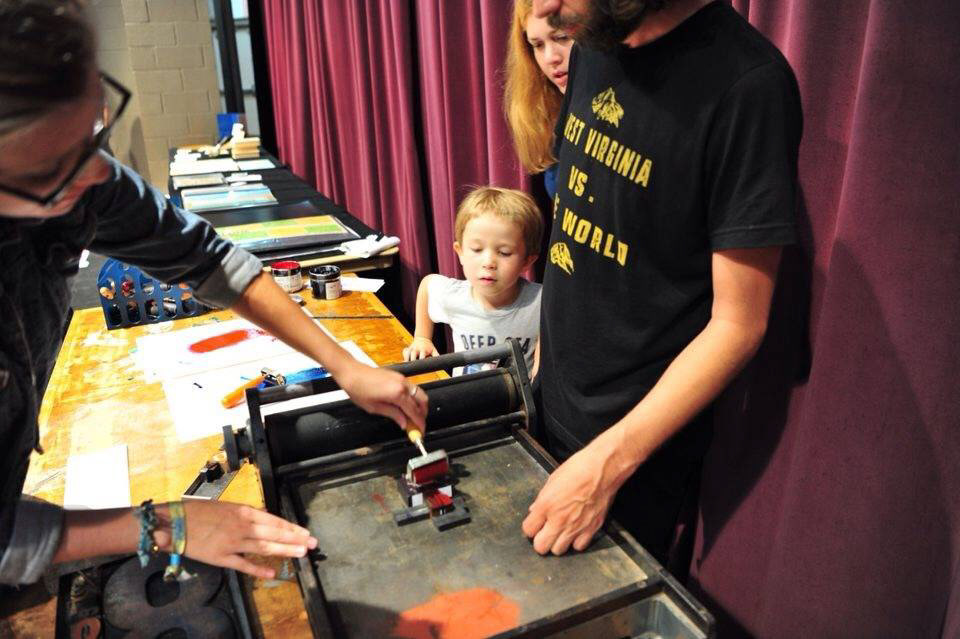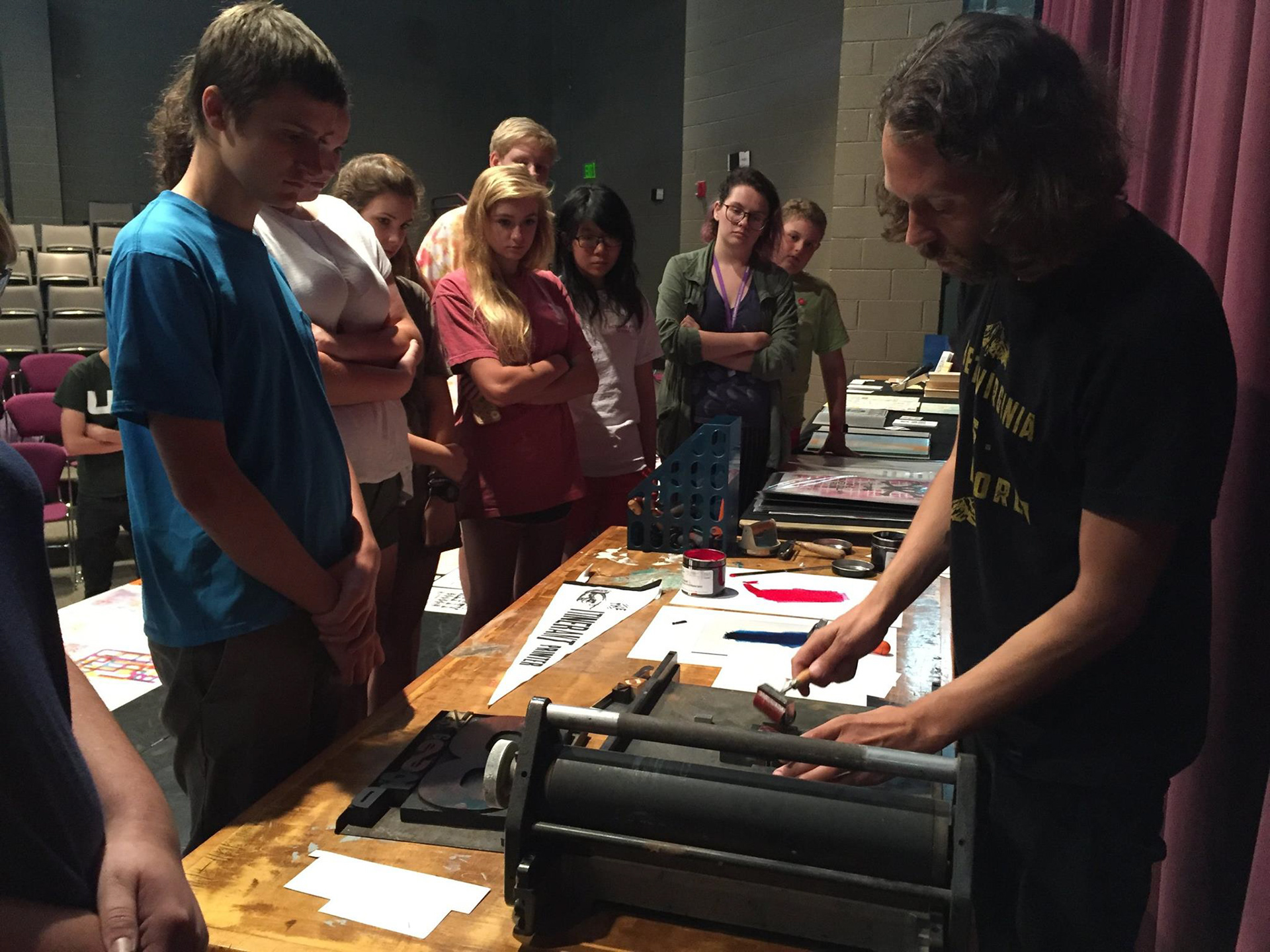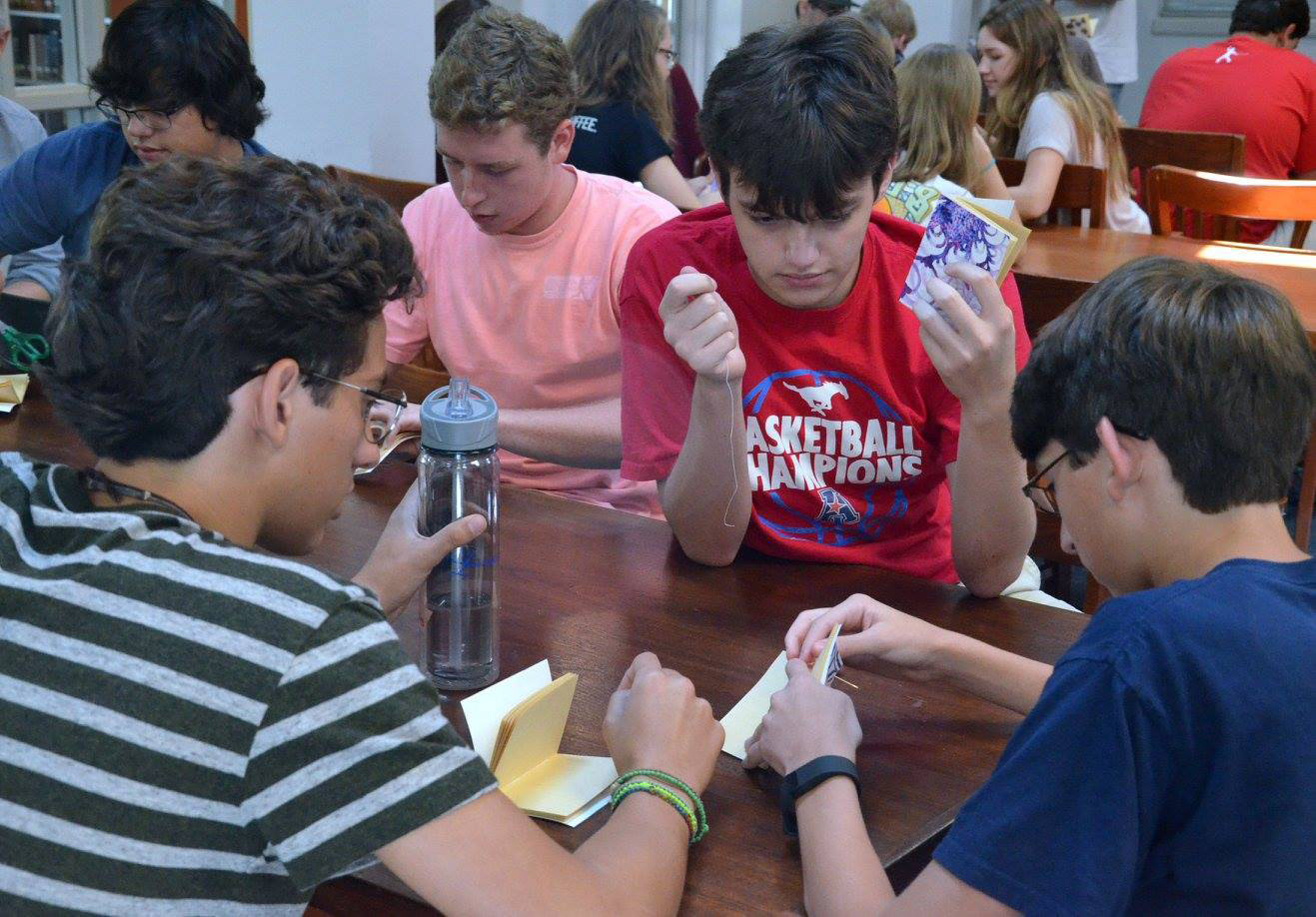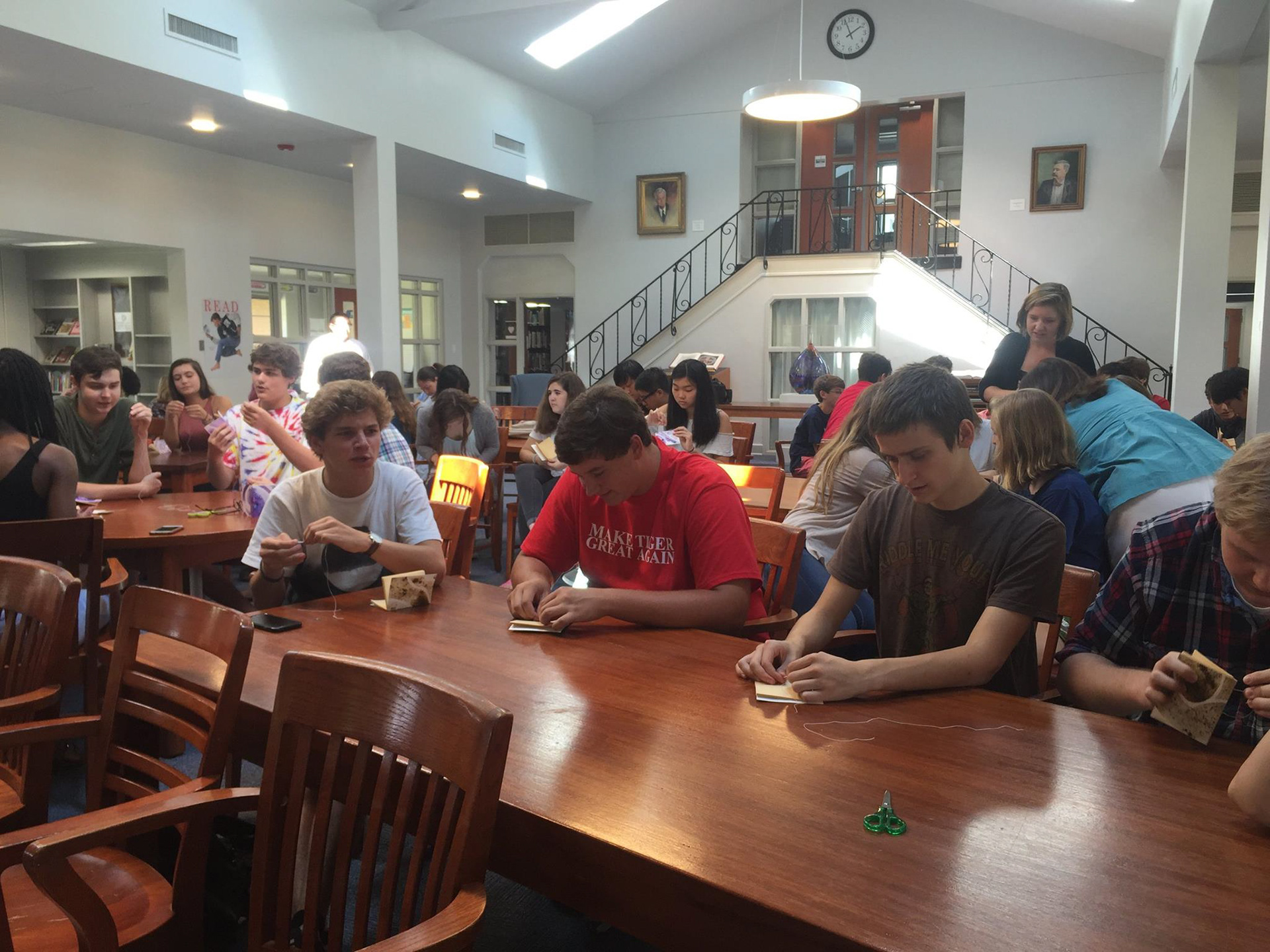 Book Arts and Experimental Writing programs, coordinated with guest artists and poets, local universities (UAB, Samford, and The University of Alabama), different departments within the school, and English and Arts curricula.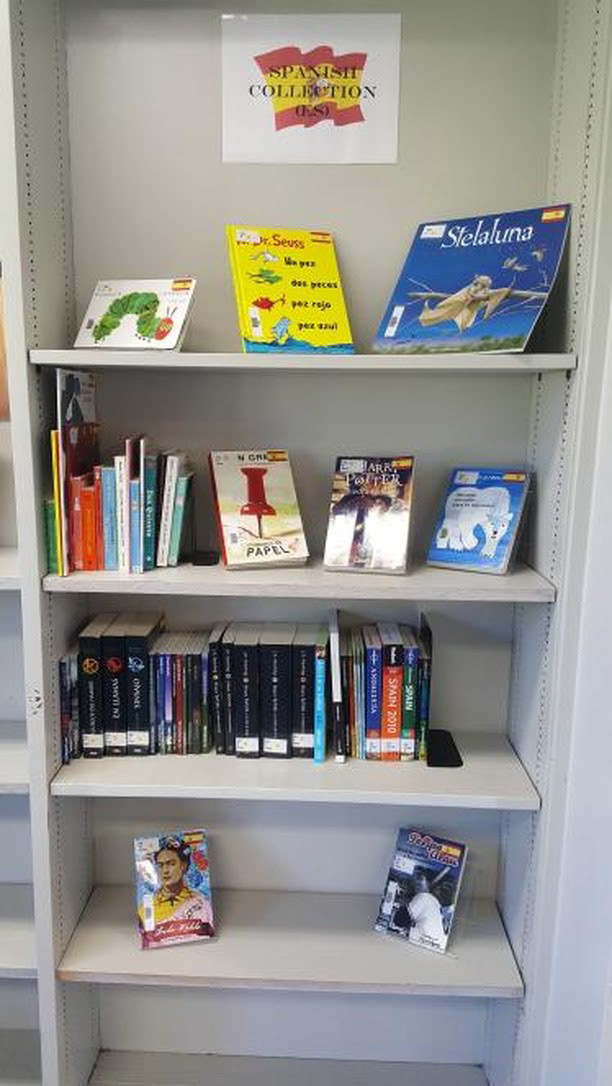 The International Collection at Indian Springs School comprises books in Chinese (through a grant from the Confucius Institute), German (donated from the University of Alabama at Birmingham), Spanish, Korean, Latin, and French. Some of these books were donated or purchased to supplement the Chinese, Spanish, French, and Latin language programs at Springs, while others were donated to ensure that international boarding students could access materials in their native languages.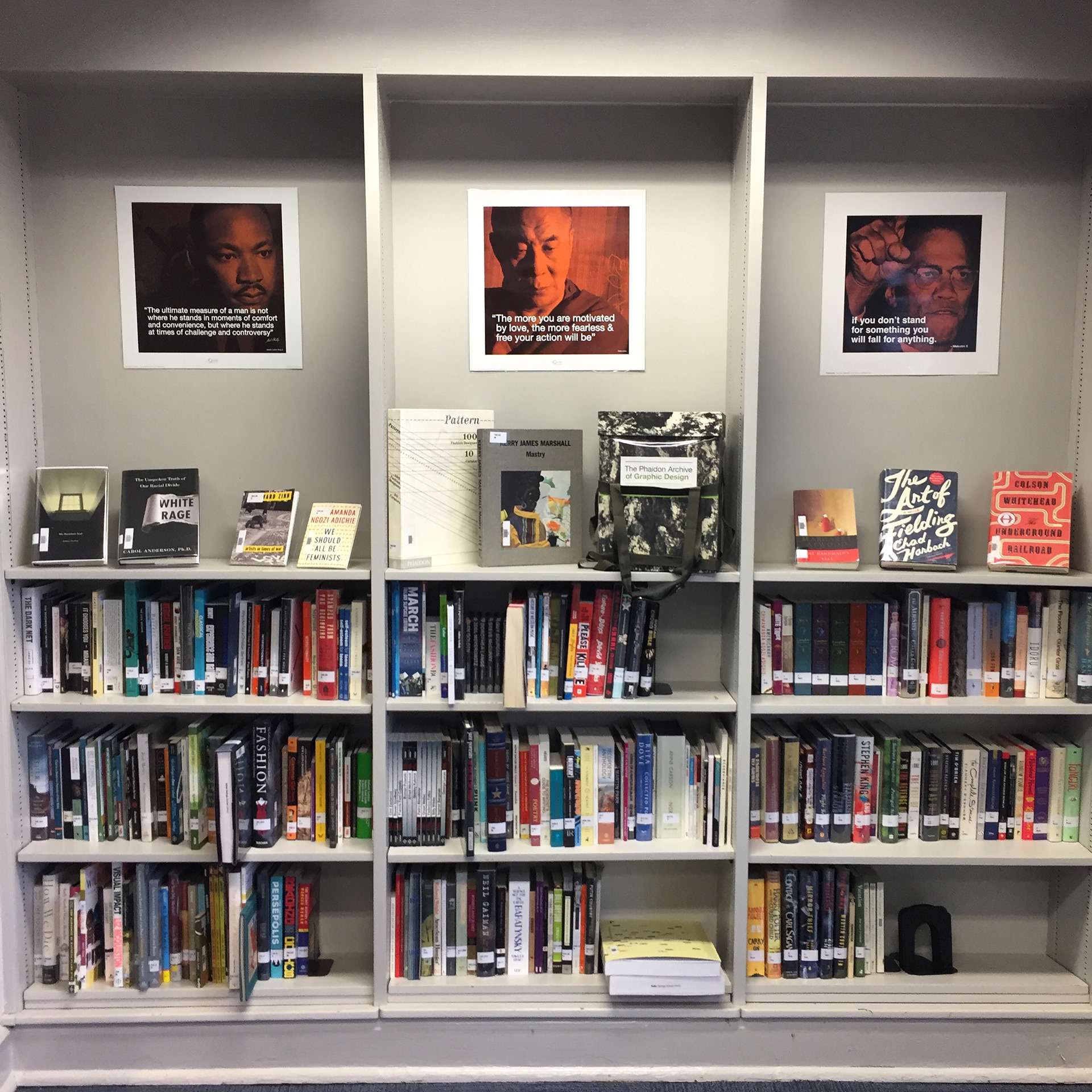 New books display (left) and New zines display (right)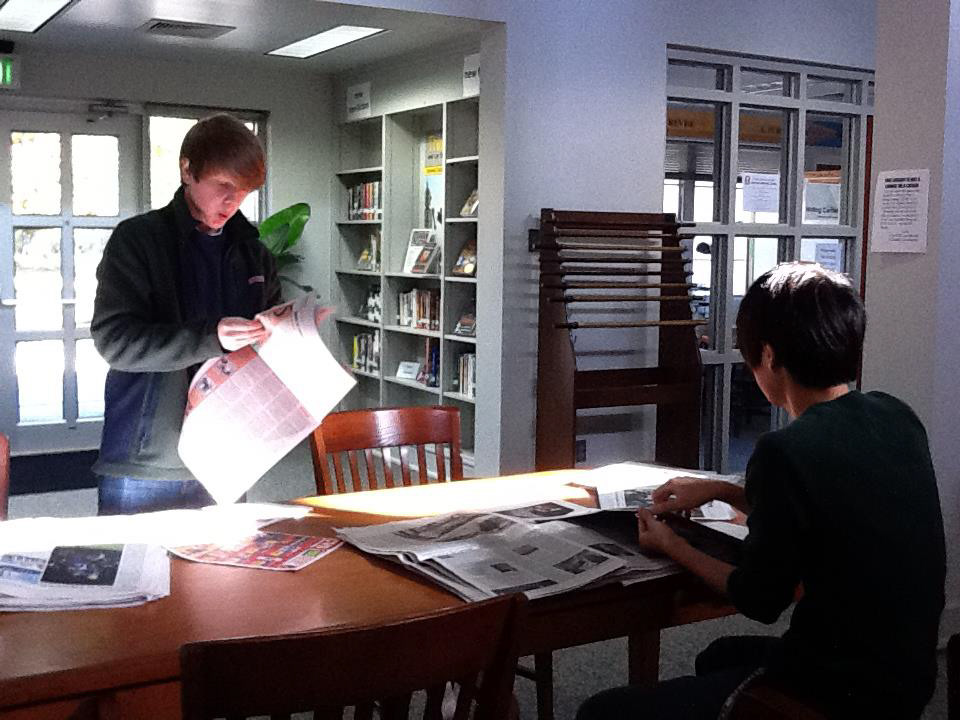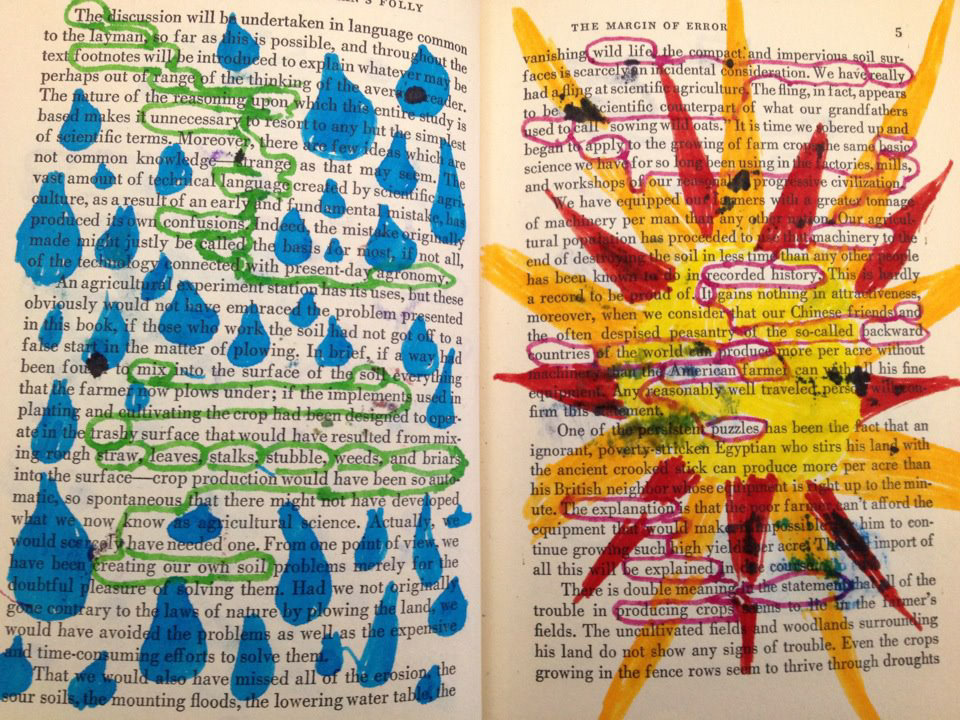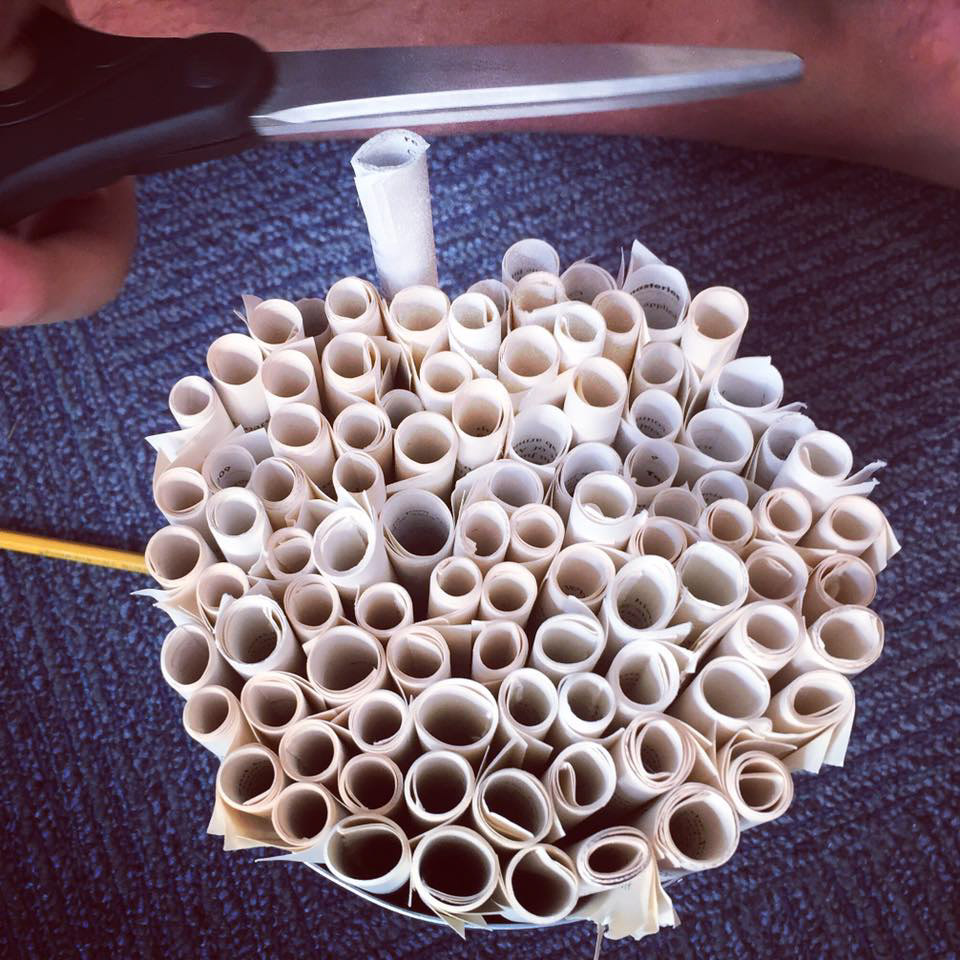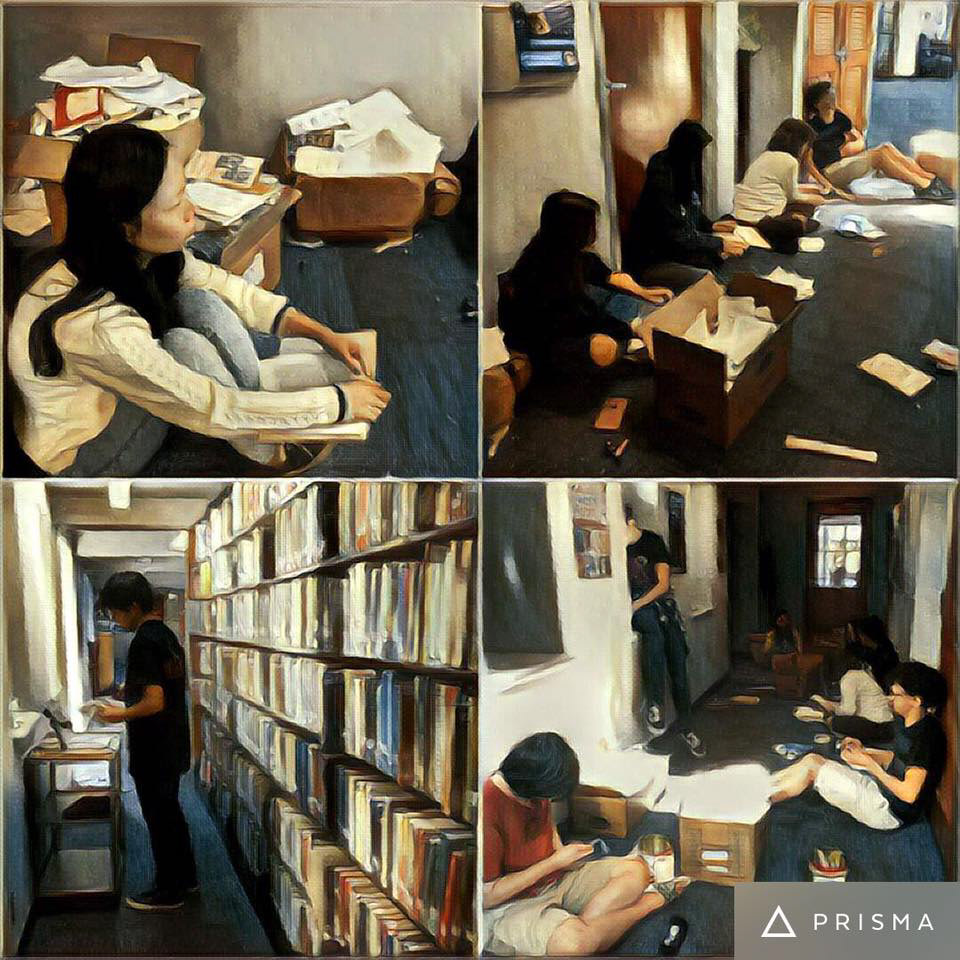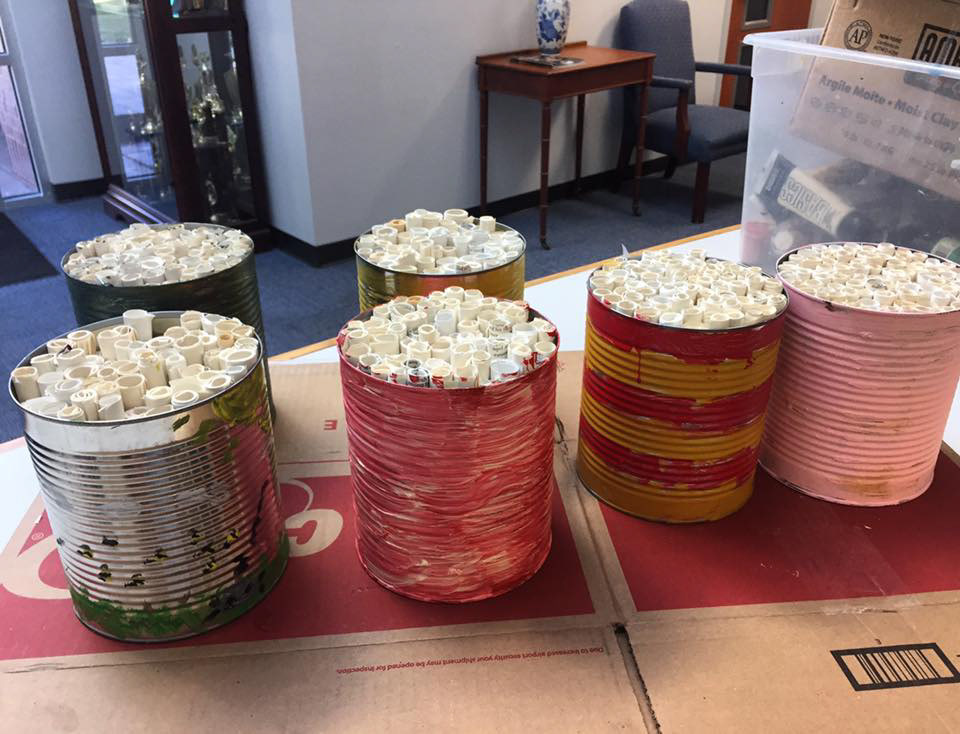 (Above) Weeded materials recycling: rolling old newspapers for the Greater Birmingham Humane Society; recycling reaccessed books as erasure art and bee houses (with reclaimed paint from the art department's dried-out tubes and recycled cans from the cafeteria).
(Below) A selection of library statistics for 2011-2016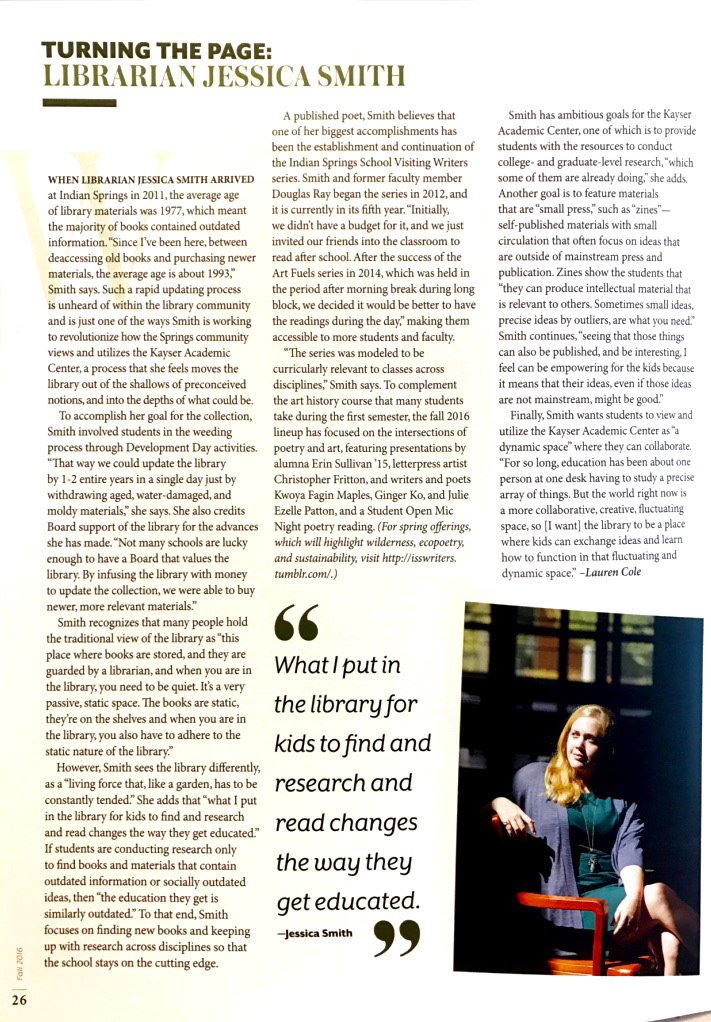 (Above) An interview with the school's Alumni Magazine about my vision for the school library and work with  programming, reference and instruction. Below: one poster project, presented at ALLA 2014, on the process and methods of recovering the library from its previously defunct state